Survive Lent With These Meat-less Fast Food Options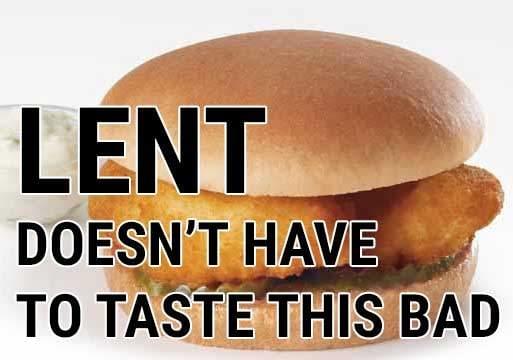 Ash Wednesday is tomorrow and with it comes the start of Lent. For Catholics, that means 40 days of self-reflection, prayer, and abstaining from meat on Fridays. Now before you get all depressed thinking of all the McDonald's Filet-O-Fish sandwiches you'll be eating on Fridays, let me share some good news: THERE IS A BETTER WAY! That's right, you no longer have to suffer through greasy, fried fish sandwiches slathered in tartar sauce to make it through Lent!
In the last few years, fast food restaurants have upped their game when it comes to vegetarian and seafood options, making it easier than ever for you to observe Lent without giving up the convenience of fast food. These new meat-less menu options go beyond the traditional fried fish sandwich, giving Catholics Lent-friendly options that are tastier than ever.
---
Taco Bell Lent-Friendly Menu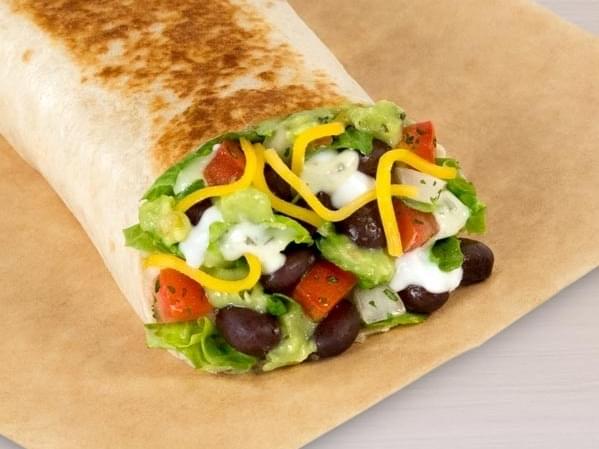 One of the most vegetarian-friendly fast food restaurants around is one you might not expect: Taco Bell, thanks to a variety of bean-filled burritos, bowls and cheese quesadillas. However, if you're a seafood lover, you'll find the Taco Bell menu lacking. Unlike some taco restaurants, Taco Bell does not have a fish taco option for lent.
Our favorite Taco Bell menu items for lent have to be the Veggie Power Bowl and Burrito... but that might just be because we're partial to avocado!
---
Panera Lent-Friendly Menu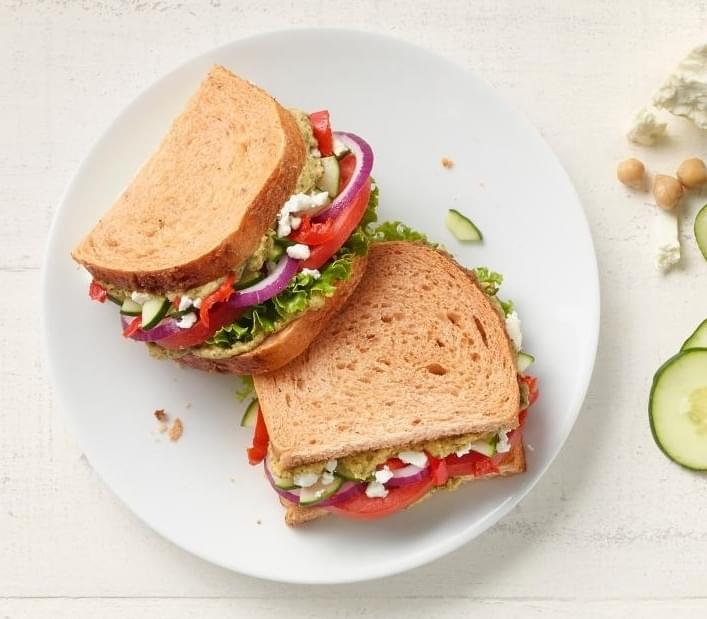 Another great option for a quick lunch during Lent is Panera. They have a variety of vegetarian salads, soups and sandwiches. Another good meat-free option is the Signature Mac and Cheese, which we just love to cozy up with on a cold day!
If you plan on making Panera your Lent lunch spot, you can have some fun by mixing it up! Get yourself half of a veggie or tuna sandwich and pair it with a vegetarian cup of soup for a tasty and filling Lent-friendly meal.
---
Chick-fil-A Lent-Friendly Menu
While best known for chicken, Chick-fil-A has made an annual tradition of bringing out a few fish sandwiches for lent. The southern-based fast food chain also has a few salads on the menu that can be had without meat for a healthy, lent-friendly meal. Just be careful when you order, as the Cobb Salad has bacon bits that also need to be avoided!
---
Burger King Lent-Friendly Menu
Unlike Chick-fil-A, Burger King keeps a fish sandwich on the menu year round. Another good meatless option for lent at Burger King is the BK Veggie burger.
---
Wendy's Lent-Friendly Menu
Aside from some side dishes, like Fries and Baked Potatos, Wendy's lone lent-friendly offering is a fish sandwich.
---
Arby's Lent-Friendly Menu
The slogan at Arby's might be "We Have the Meats", but they also have the fish! Arby's offers a few fish sandwiches, including a Cajun version that packs a little heat. Not feeling the spice? Then try Arby's other fish sandwich, which comes on a sweet King's Hawaiian roll.
---
Subway Lent-Friendly Menu
At Subway, customers can craft their own vegetarian sandwich for Lent. Just choose your bread, cheese and vegetables to make a meatless meal that is truly your own! But if that's not enough to satisfy you, try the Seafood Sensation or Tuna subs. And remember, any sandwich at Subway can also be made into a salad.