Survive Lent With These Meat-less Fast Food Options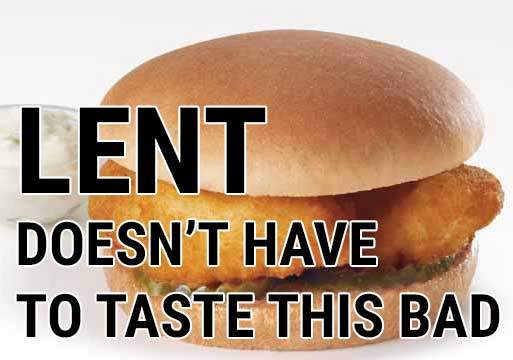 Ash Wednesday is tomorrow and with it comes the start of Lent. For Catholics, that means 40 days of self-reflection, prayer, and abstaining from meat on Fridays. Now before you get all depressed thinking of all the Filet-O-Fishes you'll be eating on Fridays, let me share some good news: THERE IS A BETTER WAY! That's right, you no longer have to suffer through greasy, fried fish sandwiches slathered in tartar sauce to make it through Lent!
In the last few years, fast food restaurants have upped their game when it comes to vegetarian and seafood options, making it easier than ever for you to observe Lent without giving up the convenience of fast food. These new meat-less menu options go beyond the traditional fried fish sandwich, giving Catholics Lent-friendly options that are tastier than ever.
Below is a list of our favorite meat-free fast food options that can make this your tastiest Lent yet!
---
Taco John's Fish Tacos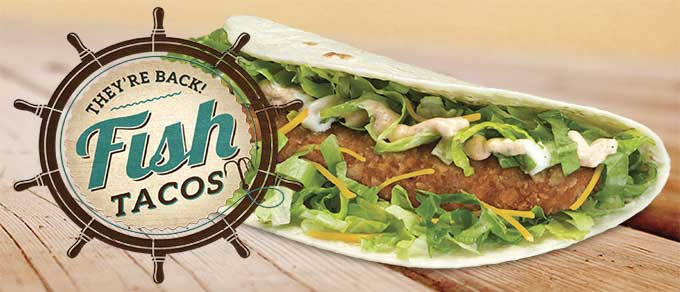 These soft shell tacos feature wild-caught whitefish filets and are topped with lettuce, zesty fajita sour cream and fresh lime.

See more: Taco John's Fish Tacos Nutrition Facts
---
Panera Mediterranean Veggie Sandwich
This is a vegetarian sandwich that won't make you miss meat! It features zesty sweet Peppadew piquant peppers, feta cheese, cucumbers, lettuce, vine-ripened tomatoes, red onions and cilantro jalapeño hummus on freshly baked Tomato Basil Bread.

See more: Panera Mediterranean Veggie Sandwich Nutrition Facts
---
Smashburger Spicy Baja Black Bean Burger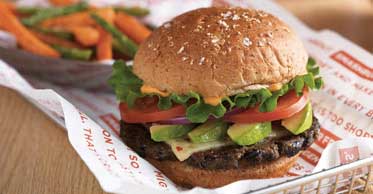 This meat-less burger won't trick your taste buds into thinking you just bit into a hunk of beef, but it doesn't have to; this black bean burger is delicious in its own right. The Spicy Baja Black Bean Burger features avocado, freshly sliced jalapeno peppers and a dab of spicy chipotle mayo.

See more: Smashburger Spicy Baja Black Bean Burger Nutrition Facts
---
Hardee's and Carl's Jr Redhook Beer-Battered Cod Fish Sandwich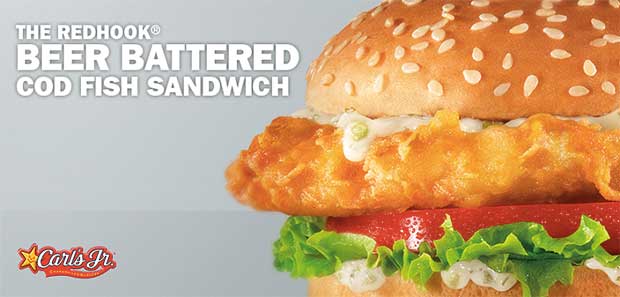 I know, I know, these are supposed to be options that are better than your traditional fried fish sandwich, but this fried fish sandwich IS better. Why? Because the fresh cod filets are cooked in a batter featuring delicious Redhook beer from Seattle! At Hardee's the sandwich comes topped with a slice of American cheese, while at Carl's Jr it is topped with lettuce and tomato.

See more: Carl's Jr Redhook Beer-Battered Cod Fish Sandwich Nutrition Facts
See more: Hardee's Jr Redhook Beer-Battered Cod Fish Sandwich Nutrition Facts
---
Jimmy Johns Club Tuna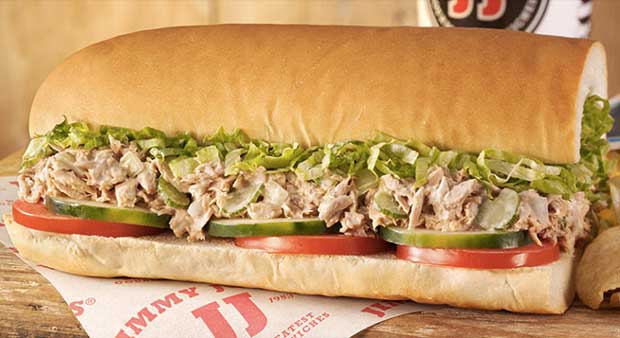 A housemade tuna salad, topped with provolone cheese, cucumber, tomatoes and lettuce, served up on Jimmy John's signature white bread.

See more: Jimmy Johns Club Tuna Nutrition Facts
---
Chipotle Sofritas Burrito
You can still have all the goodness of a Chipotle burrito without the meat. Just choose the Sofritas, a meat-less soy option. Think soy doesn't taste like anything? Think again. This soy is braised chipotle chilis, roasted poblanos, and a blend of aromatic spices. Sofritas is also available in burrito bowls and tacos.

See more: Chipotle Sofritas Burrito Nutrition Facts