Aren't Salads Supposed to be healthy?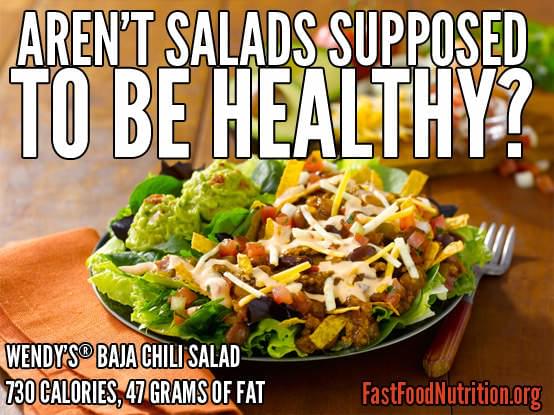 The Baja Chili Salad from Wendy's. Tortila chip strips, chili, pico de gallo, guacamole and cheese... in other words, a nacho platter on a bed of lettuce. This salad has a whopping 730 calories (420 from fat!), 47 grams of fat, and a gram and a half of trans fat. You just might be better off ordering a burger and fries.

For the full nutrition facts, click here.