Fast Food Nutrition Lesson Plans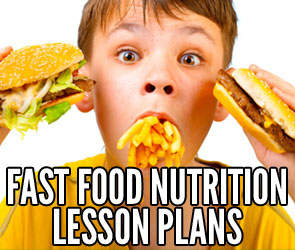 Are you looking for a way to teach your students about nutrition in a way they can relate to? You've just found it! FastFoodNutrition.org provides nutrition facts for the most popular fast food restaurants in the United States, and features unique functionality such as a nutrition calculator. Our website will give your students an easy way to apply what you have been teaching them about nutrition to their own diets. It's no wonder that FastFoodNutrition.org is already used by hundreds of schools across the country!
To make things easy on you, we've created lesson plans that you can use with your students. These plans were put created with the input of both a dietician and a certified teacher. We currently have two webquest activities, one tailored for middle school students and one for high school. Check them out below:

At FastFoodNutrition.org, we believe that educating today's youth on nutrition and healthy eating is absolutely imperative. If there is anything we can do to improve our site to help you and your students, we would love to hear about it.
Email us with your comments and suggestions.
.