Everything You Need To Know about Subway's Footlong Pro Sandwiches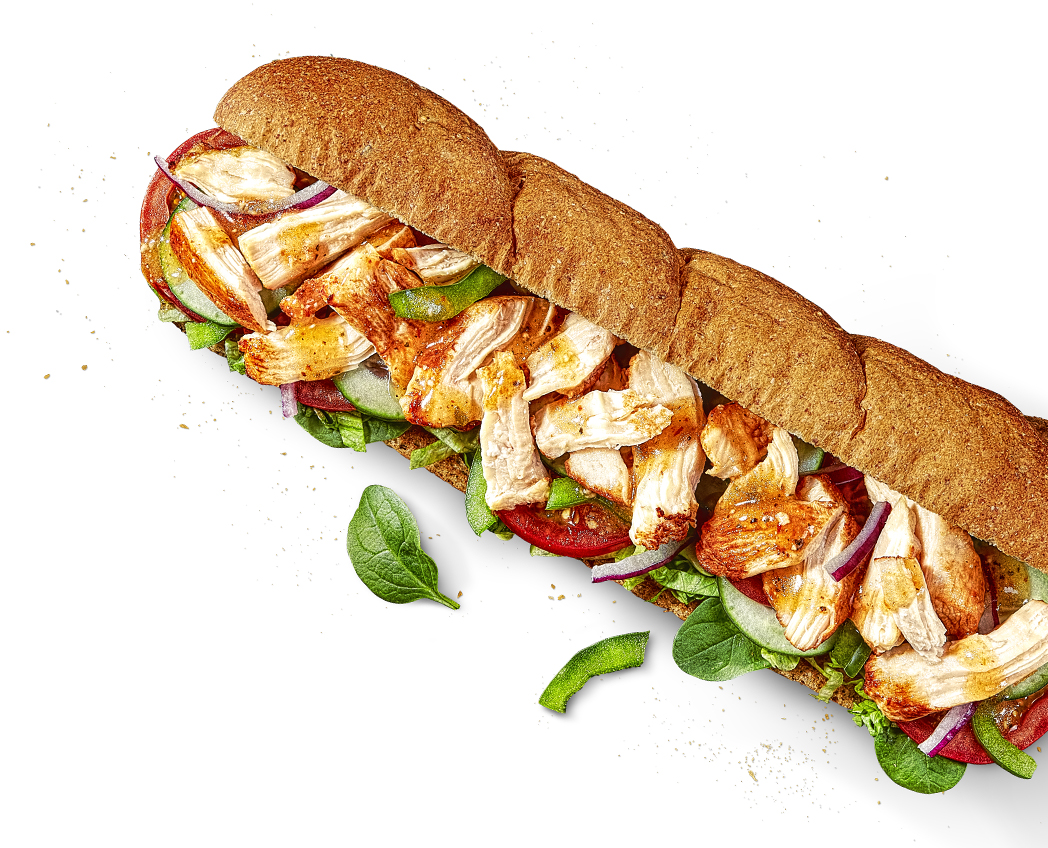 For what seems like forever, Subway has been offering two options for each of their popular sub sandwiches: the 6-inch sub and the footlong sub. However, as part of a recent menu refresh, Subway has added a third option to the menu. Introducing the new "Footlong Pro"!
How big is a Footlong Pro?
If I told you that Subway was adding a third sandwich option to the menu, you'd probably start wondering how big this new size sandwich is. After all, size is the only difference between the 6-inch and the footlong subs that have graced the Subway menu for decades. However, this new option, the Footlong Pro, is not just a new length of sandwich. In fact, it's the same length as a regular footlong. That's right, a Subway Footlong Pro is 12-inches long, just like the classic Subway footlong. If it's the same size as a footlong, what makes the Footlong Pro different?
Subway Footlong vs Footlong Pro
While the Subway Footlong and Footlong Pro are both the same length, there is a key difference. The Footlong Pro is made with a double portion of both meat and cheese. The size of the bread and the amount of veggies and sauce remains the same as a regular footlong.
How much extra does a Footlong Pro cost?
Compared to a regular Subway Footlong, the Footlong Pro costs an extra $3. That's not a bad value when you consider that you're getting double the meat and cheese, which are the most expensive parts of any Subway sandwich. When Subway first introduced the Footlong Pro, it was only a $2 up charge, however that has been increased to $3 due to inflation.
Are Subway Footlong Pros a healthy option?
One of the most critical parts of maintaining a healthy diet is managing portion control. Most Americans end up eating more than they really need, especially when eating out at restaurants. For most people, a Footlong Pro is probably more food and more protein than they really need.
However, if you are an athlete or fitness enthusiast who is on a high calorie diet and needs lots of protein, a Footlong Pro might be a good choice. Compared to a regular Subway Footlong, a Footlong Pro will pack a lot more protein without adding extra carbs since the bread is the same size.
How much protein is in a Footlong Pro?
You can order any Subway sandwich as a Footlong Pro, which means the nutrition facts will vary from sandwich to sandwich. However, most Footlong Pros contain almost twice as much protein as their regular footlong counterparts. For example, a Footlong Roast Beef sandwich contains 42 grams of protein, while the Footlong Pro Roast Beef sandwich contains 72 grams of protein.
The Subway Footlong Pro with the most protein is the Footlong Pro Monster, which contains 114 grams of protein, while the Footlong Pro with the least amount of protein is the Footlong Pro Cold Cut Combo (51 grams of protein).
When did Subway add the Footlong Pro sandwiches to the menu?
In the summer of 2022, Subway revamped their menu by adding a host of new sandwiches which they called the "Subway Series" menu. At the same time that these new sandwiches were added to the menu, the Footlong Pro option was also introduced. Subway Footlong Pros first became available in August of 2022.