Dunkin' Celebrates Valentine's with Heart-Shaped Donuts and Weddings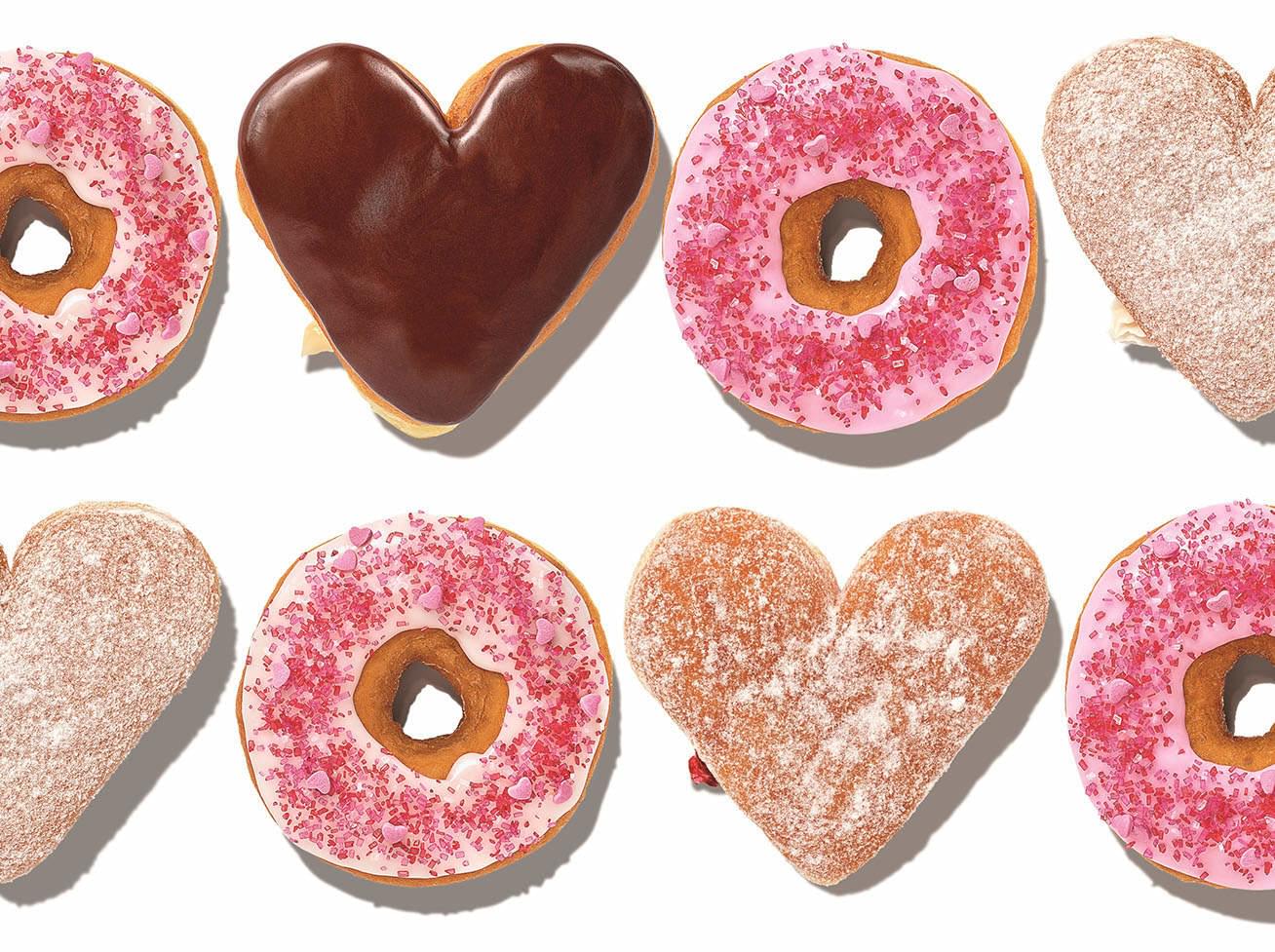 With their new Valentine's Day offerings, Dunkin' Donuts just might be the most romantic fast food chain there is. Today Dunkin' is adding heart-shaped donuts, cookie dough and brownie batter double filled donuts and weddings to the menu. Yes, weddings.
The heart-shaped donuts come in a variety of frosting flavors and are filled with either Boston Kreme or Jelly. Not a fan of filled donuts, but still want to get into the Valentine's Day spirit? No problem. Dunkin is also offering Bling Sprinkles Donuts, which are frosted donuts that are dressed up for the season in pink sprinkles.
Also new is the Cookie Dough and Brownie Batter Double Filled Donut. This square donut is packed with extra filling. It's a yeast donut, with brownie batter-flavored buttercreme filling AND a cookie dough flavored filling. And as if that wasn't enough, the whole thing is dipped in chocolate icing and finished with crumbled pie topping.
If eating all of these festive Valentine's Day treats has got you feeling romantic, Dunkin' will even help you make your love official, with a wedding chapel takeover in Las Vegas. On Saturday February 9th, the first 100 couples to come to the Sure Thing Wedding Chapel will get an exclusive Dunkin' Donuts bouquet for their ceremony and have the pleasure of being married in a chapel decked out in Dunkin' decorations.
And they say romance is dead!