Starbucks Pumpkin Spice Latte Goes Natural, But Is It Healthier?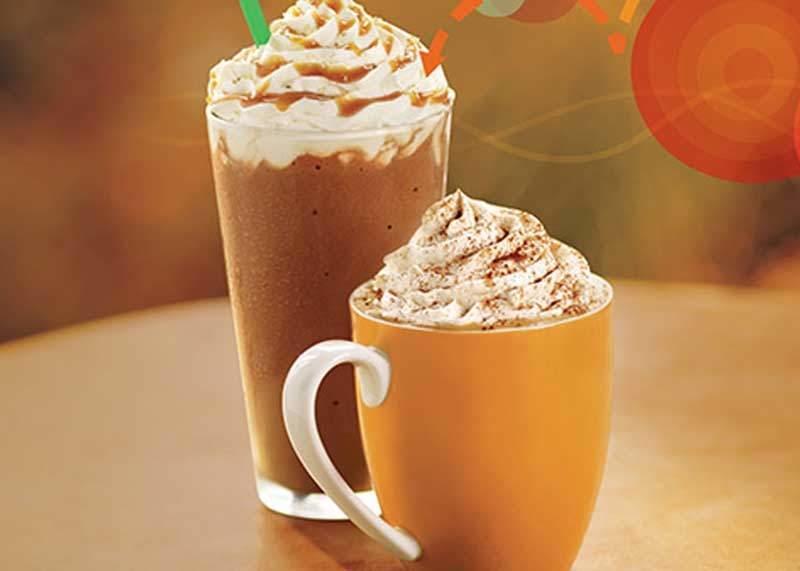 According to the calendar and the sunburn I'm sporting, it's still summer. But that hasn't stopped Starbucks from already bringing back everyone's favorite fall beverage, the Pumpkin Spice Latte. This year, the PSL is back with a new ingredient: Pumpkin. That's right, all those Pumpkin Spice Lattes you were guzzling in years past were really a cocktail of artificial ingredients that didn't contain any actual pumpkin.
Riding a wave of consumer interest in all-natural foods, Starbucks has replaced the laboratory produced artificial colors and flavors with real pumpkin. Hooray for natural ingredients! This makes the Pumpkin Spice Latte healthier than ever.... right? Actually, that's a complicated question to answer.
First, let's look at the nutrition facts. Unfortunately, the new and improved 2015 Pumpkin Spice Latte is a bit more caloric and fattening than it has been in years past. A 20 ounce venti PSL packs 10 more calories than it did last year, along with an extra gram of fat.
Are those extra calories and fat outweighed by the benefits of removing artificial ingredients? That's hard to say. There is a compelling idea that the human body is built for consuming natural foods and that we do better with things that are natural than artificial. A lot of people also worry that artificial ingredients are too new for us to understand what their long term health effects are.
On the flip side, all of the artificial ingredients in the old Pumpkin Spice Latte were approved by the FDA and shown to be safe for human consumption in laboratory testing. At the end of the day, we don't actually have any hard evidence that removing the artificial ingredients will provide any health benefits for PSL lovers.
While we aren't thrilled to see the calorie count in Starbucks Pumpkin Spice Latte creep up, we do think that replacing artificial ingredients with all natural ones is generally a good thing. Our advice is to do a couple of jumping jacks while you wait for your drink to burn those extra calories. Seriously. It won't look weird if we all do it!