McDonald's Testing New Ultimate Chicken Sandwich & Tenders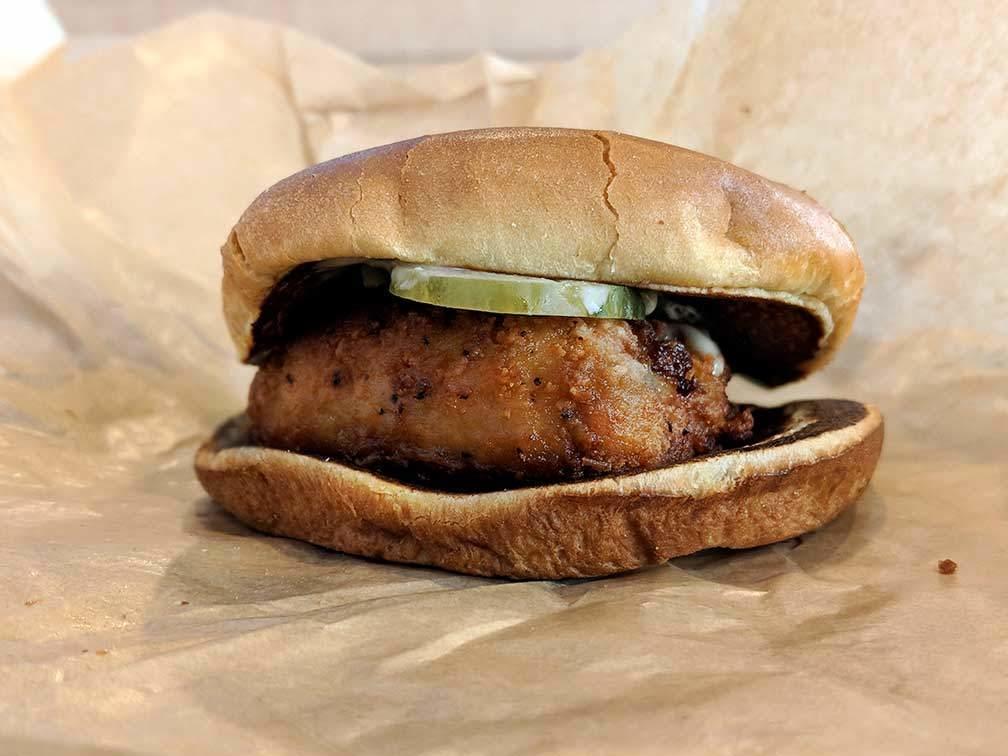 Ever in search of the mythical "Chick-fil-A killer", McDonald's is testing out two new products: the Ultimate Chicken Sandwich and Ultimate Chicken Tenders. At first glance, it seemed like these might just be new names for existing McDonald's products, but a quick trip to our local Mickey D's revealed that these are entirely new menu items.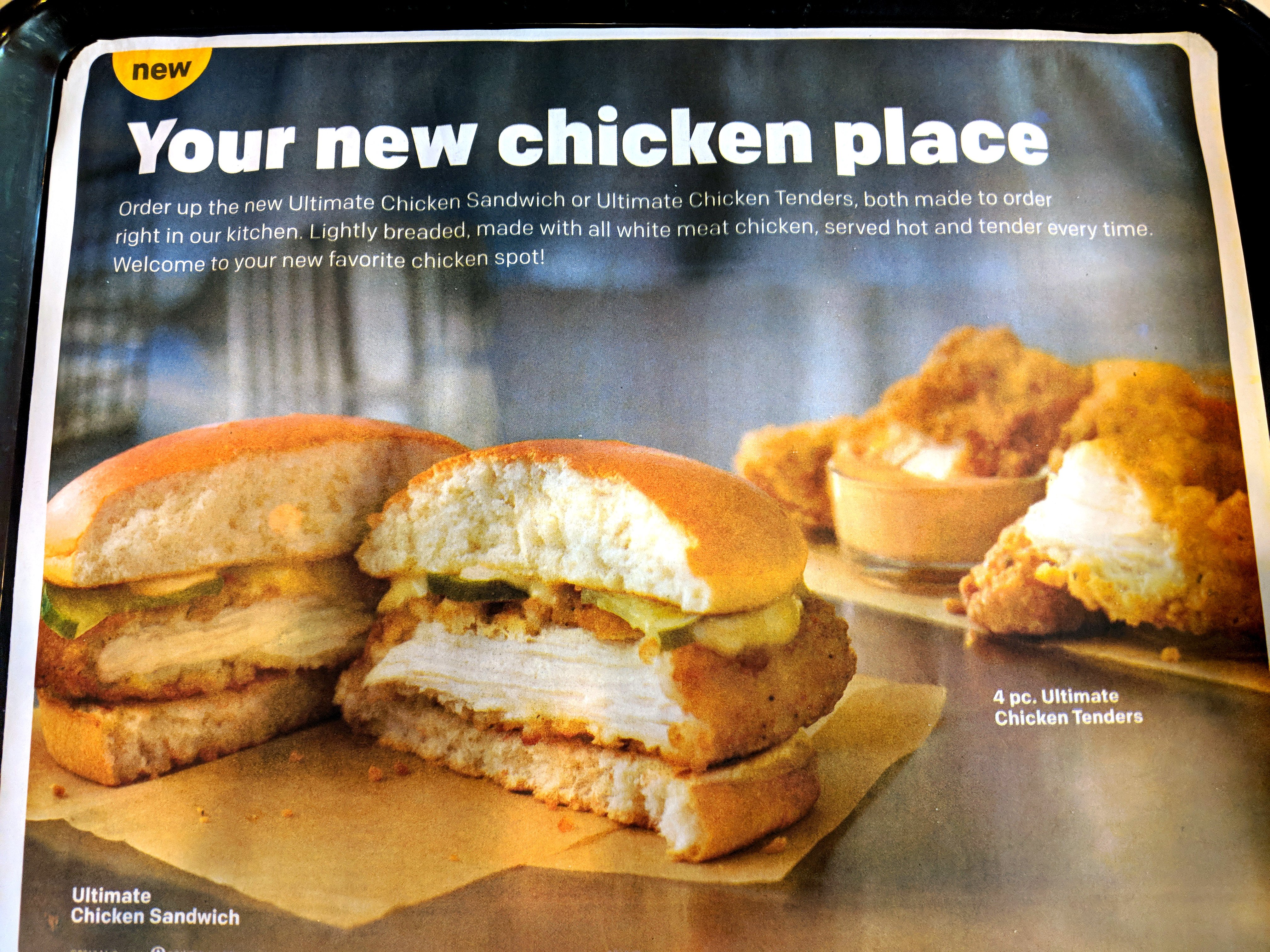 McDonald's Ultimate Chicken Sandwich
The Ultimate Chicken Sandwich looks an awful lot like McDonald's Classic Chicken Sandwich; they're both crispy chicken sandwiches with pickles. Yet further inspection showed that nearly every part in these two sandwiches is different. Let's break it down, ingredient by ingredient!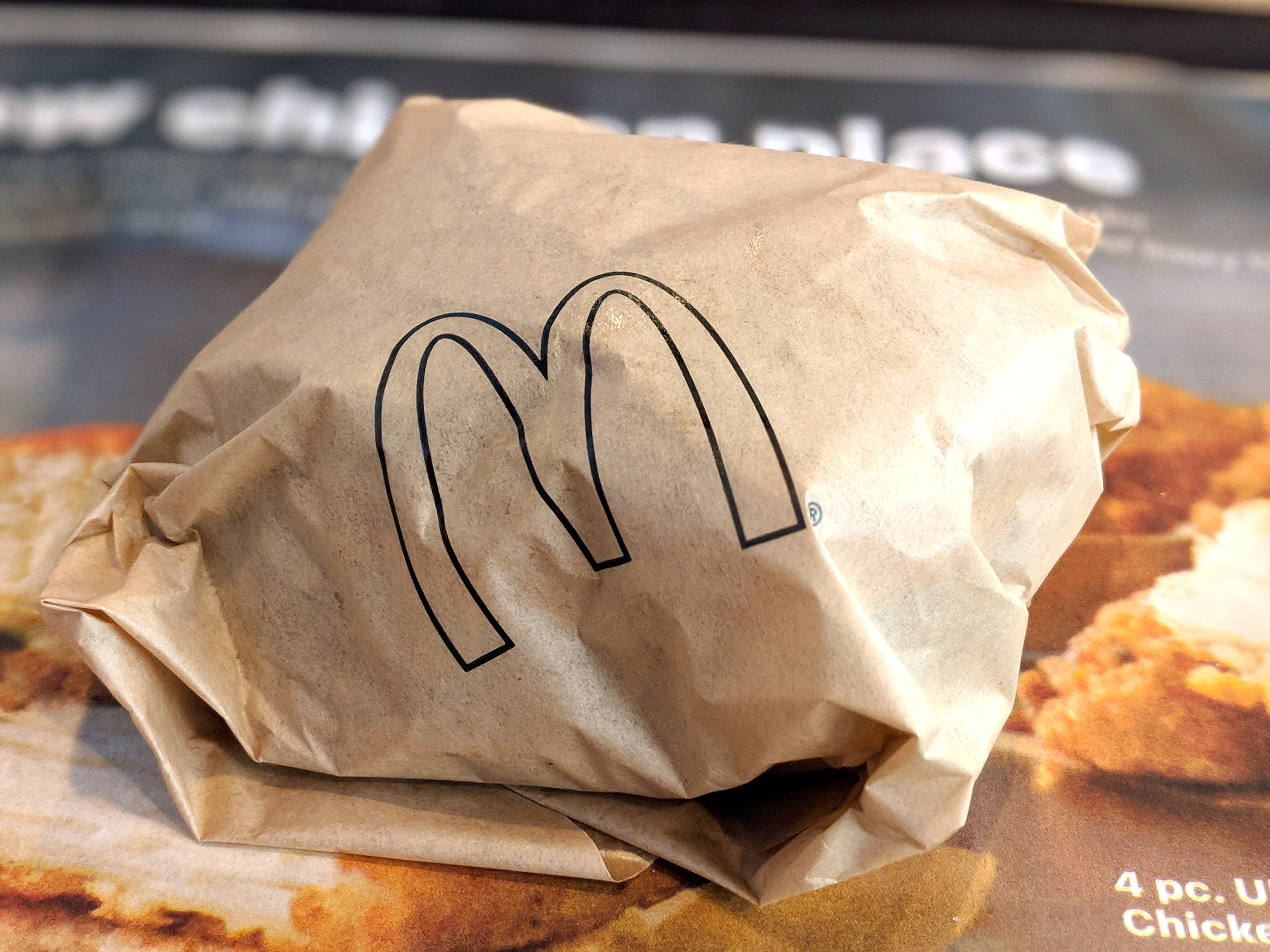 The first difference you'll see is that the Ultimate Chicken Sandwich comes on a toasted artisan bun, unlike the classic, which comes on a steamed bun. The toasted bun is a nice touch. It really helps the bun from getting too soggy and adds some nice texture to the sandwich.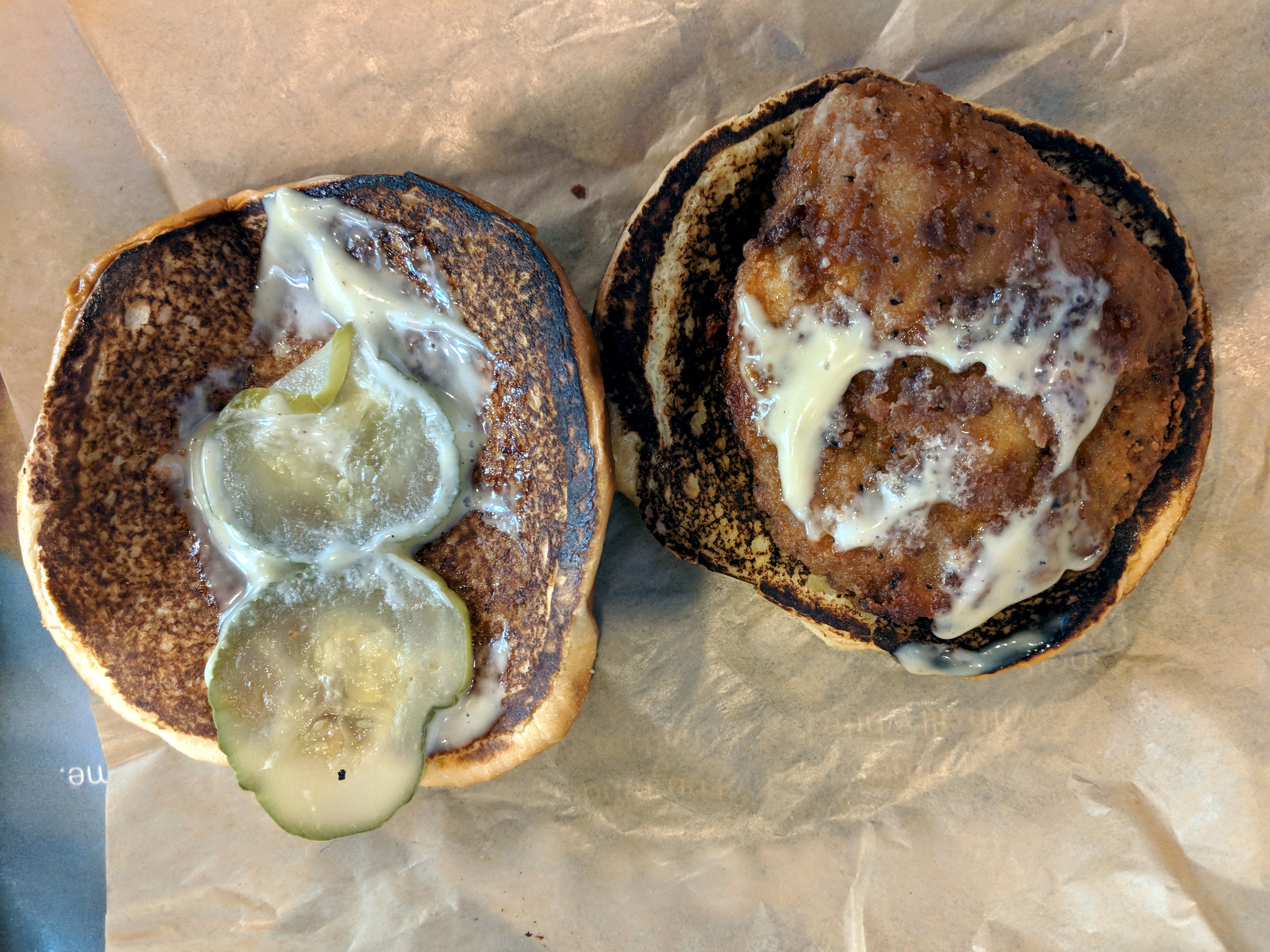 The sauces on these two sandwiches are also different. The Ultimate Chicken Sandwich features a mustard sauce, where as the Classic has a tomato and mayo based "Signature Sauce". The mustard sauce was a just a bit sweet, possibly from the addition of honey. The sauce was not overpowering, but added a nice amount of tang and sweetness.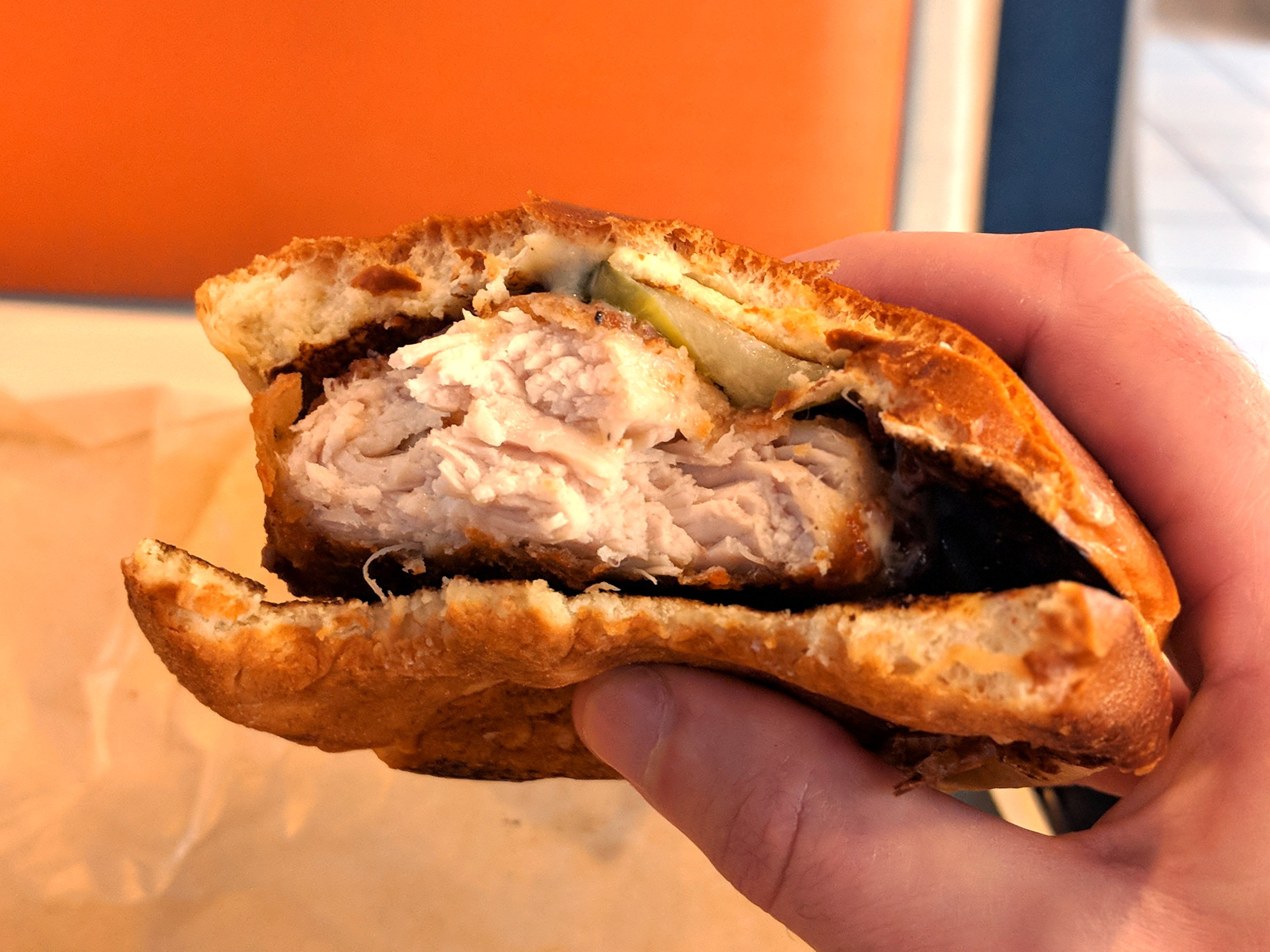 And now for the biggest difference between these two sandwiches… the chicken! The Ultimate Chicken Sandwich is seasoned and prepared differently than the chicken in the Classic sandwich. The breading is much thinner, lighter and flakier on the Ultimate Chicken Sandwich. The thinner breading means you taste more of the chicken. Despite its thinness, the breading still gives a nice crunch when you bite into it.
Over all, the McDonald's Ultimate Chicken Sandwich was pretty tasty, and I prefer it to the Classic Chicken Sandwich. That being said, I think Chick-fil-A still has both McDonald's sandwiches beat.
McDonald's Ultimate Chicken Tenders
You've probably already guessed it, but the Ultimate Chicken Tenders also use this same thinner, lighter breading that the sandwich uses. It also comes by default with a cup of the mustard sauce for dipping, which of course can be substituted out for a sauce of your choice.
Where Are the Ultimate Chicken Sandwich and Tenders Available?
It appears that neither the Ultimate Chicken Sandwich or Tenders are currently available nationwide. So far, we've heard reports of the sandwich and tenders being available on the west coast (Washington and California). The McDonald's website contains no information about these products, so we believe that they are being tested regionally while the company decides if they should be rolled out nationwide.
If you've seen the Ultimate Chicken Sandwich or Tenders in your neighborhood, let us know!