KFC Chicken Littles Nutrition Facts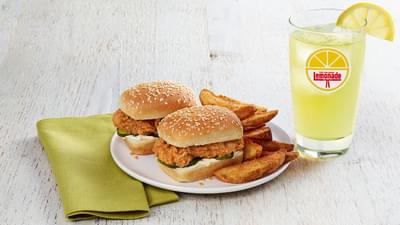 KFC's Chicken Littles and small sandwiches made with a single crispy chicken tender. Available in four different flavors, Chicken Littles are served with pickles and mayo on a sesame seed bun.
KFC Chicken Littles contain between 300-340 calories, depending on your choice of options. Choose from the options below to see the full nutrition facts, ingredients and allergen information.
Updated: 11/28/2019
Currently Available Options
SHARE
Link copied to clipboard!