Eat KFC and Keep Your Diet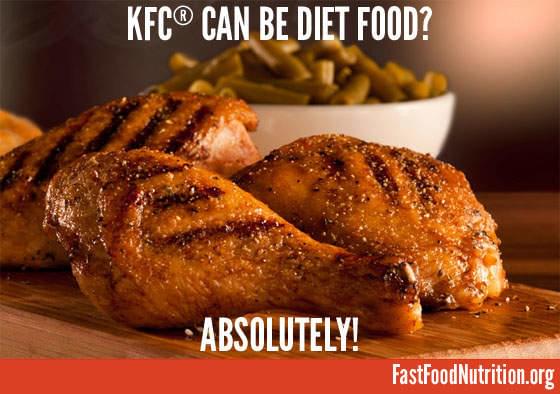 KFC is healthy? Well it can be if you're careful about what you order! KFC's fried chicken might be loaded with calories and fat, but their Kentucky Grilled Chicken, paired with a few healthy sides, can be a tasty, filling meal that won't break your diet.
For example, a meal of a grilled chicken breast, green beans and mashed potatoes only has 365 calories and 11 grams of fat. If that's still a little rich for your diet, skip the gravy on your mashed potatoes and your meal will clock in at a scant 335 calories and 10 grams of fat.
TIP: Next time you're at KFC, use our mobile website to check the nutrition facts on menu items before you order. Just visit FastFoodNutrition.org from your smart phone, and you'll automatically get sent to our mobile-friendly site.