Arby's Andes Mint Chocolate Shake Nutrition Facts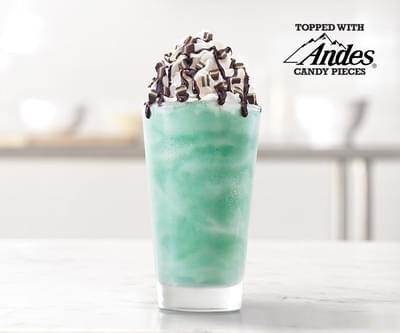 Back for a limited time, this Mint Chocolate Shake is topped with Andes Mints candy pieces. You can find the Mint Chocolate Shake at Arby's nation-wide.
Arby's Andes Mint Chocolate Shakes contain between 340-1130 calories, depending on your choice of sizes. Choose from the sizes below to see the full nutrition facts, ingredients and allergen information.
Updated: 12/29/2020
Currently Available Sizes
SHARE
Link copied to clipboard!