The Arby's sandwiches so SPICY that they have to come with a free shake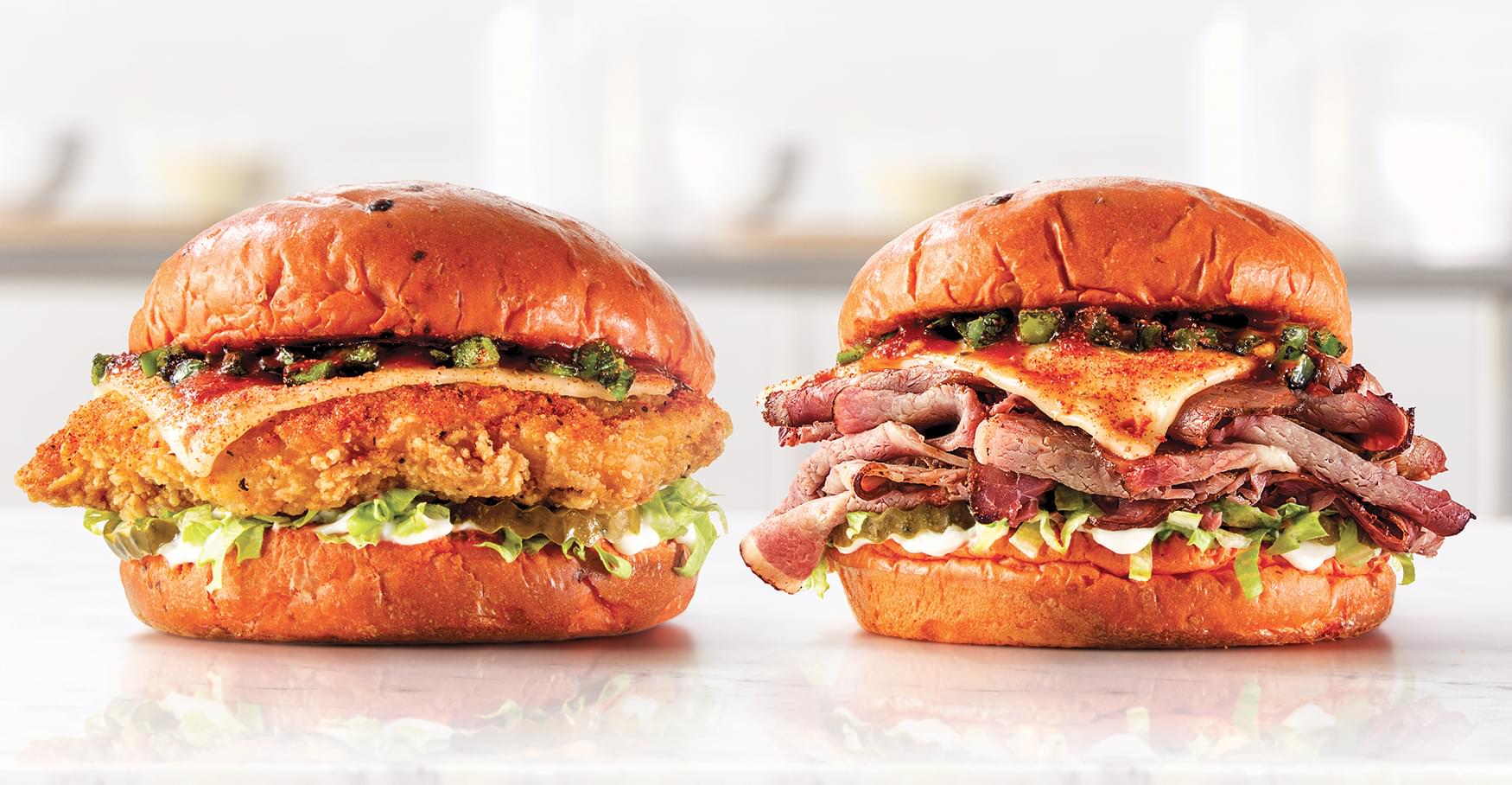 You might want to pack some antacids next time you head to Arby's, because their new sandwiches are RIDICULOUSLY spicy. These limited time offer sandwiches are so hot that Arby's is offering a free shake with each sandwich to cool your burning mouth.
The Diablo Dare sandwiches are Arby's answer to a problem that the restaurant chain thinks is pervasive in the fast food industry. That problem is "spicy" items that aren't all that spicy. They don't make your tongue numb. They don't make you sweat. They don't give you massive heart burn.
To fix this, Arby's is introducing the Diablo Sandwiches. Available with either brisket or chicken, this spicy sandwich features a fiery hot habanero seasoning, ghost pepper jack cheese, jalapeno peppers, Diablo BBQ sauce and a toasted red chipotle bun.
That's four different types of peppers, for those keeping score.
To cool off your mouth between bites, Arby's is offering a free snack size vanilla shake with every sandwich purchase. Milk is known to counter the spicy effects of hot peppers, so a milkshake should help make eating this sandwich a little more tolerable.
Not for the faint of heart, the Diablo Dare sandwiches are available for $5.99 from January 10th through February 6th, 2022, or while supplies last.
See the full nutrition facts and ingredients: