McDonald's Cuts Artificial Flavors, Chemicals from Grilled Chicken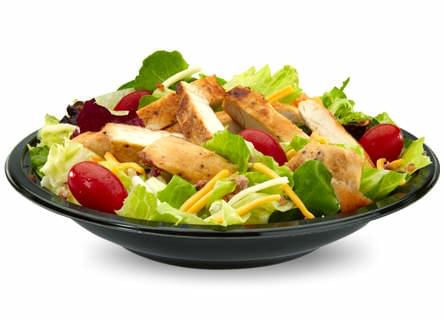 If you look at the ingredients in McDonald's grilled chicken, you'll see a lot of stuff that you likely don't stock in your home pantry. Maltodextrin coats the chicken to achieve even distribution of seasoning. Sodium phosphates are used to keep the chicken's texture from deteriorating during transport. Artificial flavors are present in the liquid margarine that the chicken is cooked in. Sounds just like mom's home cooking, right?
The good news is that this is all about to change. McDonald's has just announced an improved grilled chicken recipe; one that has ingredients you'll actually recognize.
This new chicken recipe is all part of an effort to improve McDonald's standing with millennials, who have a greater appreciation for wholesome food. It's a trend we've seen at other restaurants, including Subway, who recently removed chemicals from their grilled chicken and bread recipes. Panera is also jumping on the bandwagon, by pledging to remove artificial colors, flavors and preservatives from their food by 2016.
So how is the new McDonald's chicken different? Preservatives such as sodium benzoate and potassium sorbate have been removed. The artificial flavoring-enhanced margin has been replaced with a blend of olive oil and canola oil. The maltodextrin and sodium phosphates? Also gone. In their place are a blend of herbs and spices, such as lemon juice concentrate, honey, salt and garlic powder.
In addition to being more natural, McDonald's claims that the chicken will taste better. Customers should notice a subtle lemon-garlic flavor. Sounds tastier than a subtle potassium sorbate flavor, doesn't it?
Want to try out this new and improved chicken for yourself? You won't have to wait long. McDonald's says they'll have the new chicken in all of their restaurants by April 11th.