Cage-Free Eggs Coming Soon to a Breakfast Burrito Near You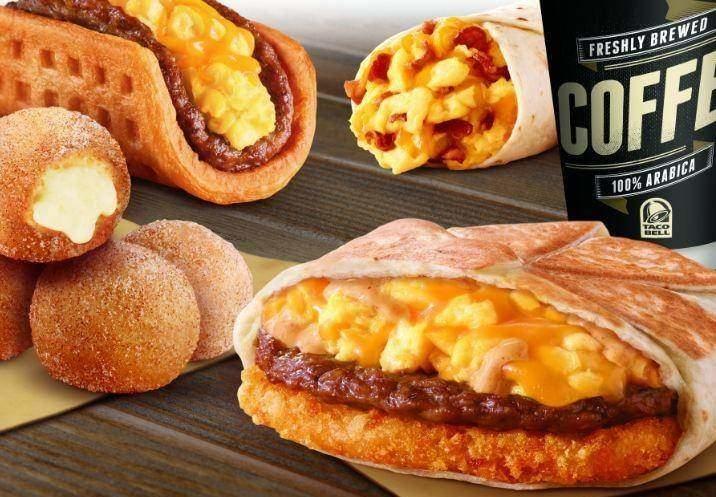 Have you ever eaten fast food breakfast and felt sick to your stomach after? That could have been caused by the quality of the food... or maybe it was karma. The eggs in that breakfast sandwich you ate likely came from a chicken raised in a cage. A cage so small, the chicken can't walk or even raise its wings. This leaves the chickens in poor health, both physically and mentally. Luckily, one fast food restaurant has made a commitment to buck this trend.
Taco Bell has announced that by the end of 2016, breakfast items in all of their US locations will be made with cage-free eggs, as certified by the Humane Society. Unless another restaurant beats them to the punch, this will make Taco Bell the first fast food chain to serve 100% cage-free eggs.
The Humane Society has applauded Taco Bell's efforts. They estimate that this change will result in better living conditions for half a million chickens each year.
"Switching to 100 percent cage-free eggs by the end of 2016 is a tremendous commitment that will quickly improve the lives of countless animals and further cement the future of egg production as being one without cages," said Josh Balk, Senior Food Policy Director of The Humane Society.
The move is part of a larger strategy by Taco Bell to improve the quality of its food. The TexMex fast food chain is also looking to remove trans fat, high fructose corn syrup and artificial colors and flavors from its menu.
At FastFoodNutrition.org, we think it's great to see Taco Bell making ethical treatment of animals a priority. Now how about ethical treatment of our digestive systems? Feeding people that low grade beef is just inhumane!