Taco Bell Baja Blast Colada Freeze Nutrition Facts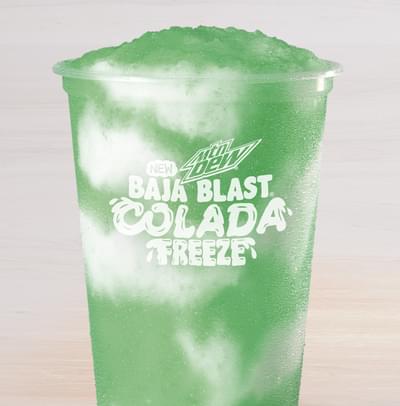 The Mountain Dew Baja Blast Colada Freeze is a available at Taco Bell for a limited time this summer. Compared to a regular Baja Blast Freeze, the Colada Freeze adds a sweetened, tropical flavored creamer.
Taco Bell Baja Blast Colada Freezes contain between 210-250 calories, depending on your choice of sizes. Choose from the sizes below to see the full nutrition facts, ingredients and allergen information.
Updated: 5/21/2021
Discontinued Sizes
SHARE
Link copied to clipboard!