The Naked Chicken Taco: The Double Down Goes Mexican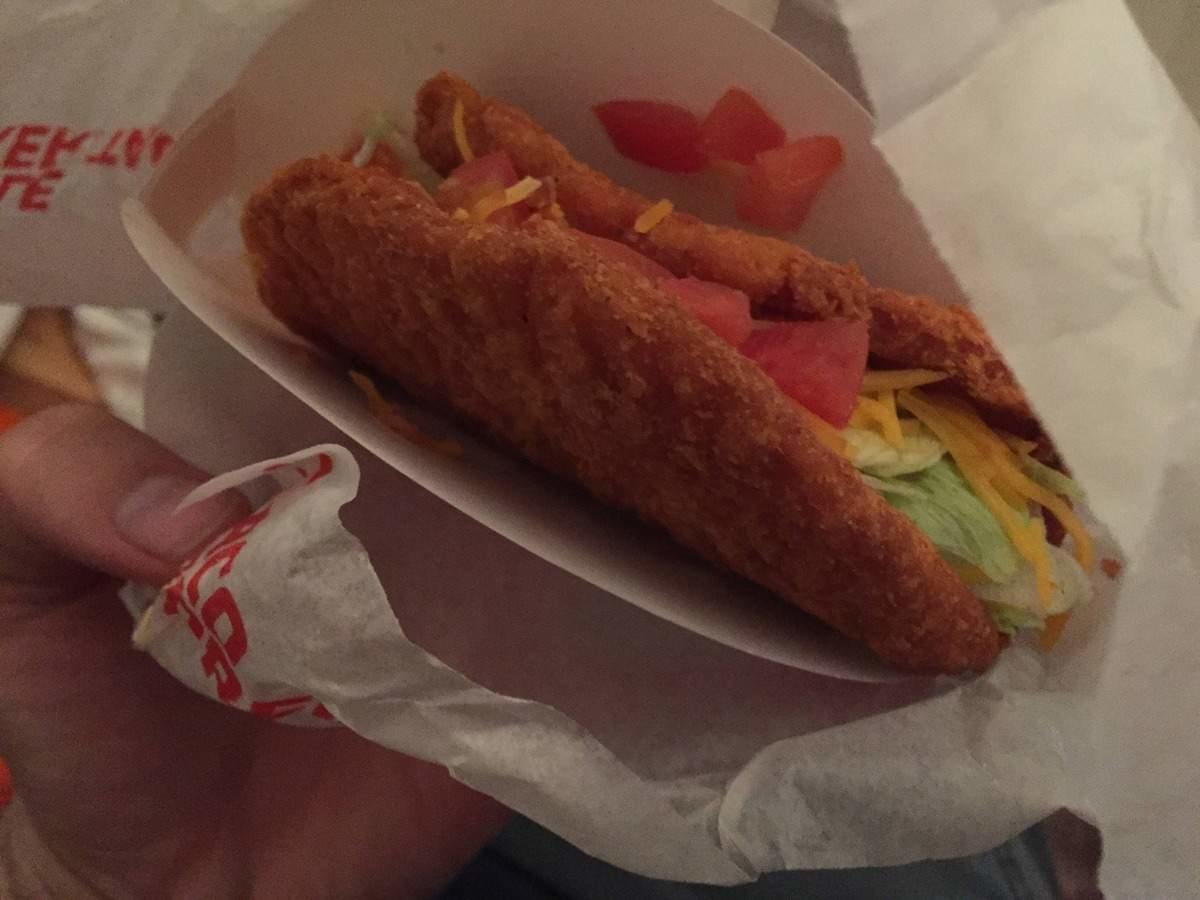 Say "Hola!" to the KFC Double Down's Tex-Mex cousin, the Taco Bell Naked Chicken Taco. Just like the Double Down, the Naked Chicken Taco asks "why eat bread when you could be eating meat?" The KFC Double Down was a bacon and cheese sandwich that used two pieces of fried chicken as the bread. In a similar vein, the Naked Chicken Taco uses a fried chicken breast as the tortilla.
The Naked Chicken Taco was first reported by Reddit users earlier today. It seems that Taco Bell quietly launched the product at a few locations in Southern California. So far, the only confirmed locations selling this crispy chicken wrapped taco are in Bakersfield and Lost Hills, California. Is a nationwide roll out to follow? We don't know yet; Taco Bell has yet to even acknowledge the existence of the product. It is possible this is just a publicity stunt.
It's no coincidence that both Taco Bell and KFC are experimenting with the idea of replacing bread with meat, as both chains are owned by Yum Brands. Also owned by Yum Brands: Pizza Hut. Our prediction: In the next year, Pizza Hut will launch the Chicken Crust Pizza, a pizza made on a "crust" formed entirely by fried chicken breasts. When it happens, remember you heard it here first!
Right now we don't know much about the nutrition facts for the Naked Chicken Taco, but our guess is that replacing a thin piece of bread with fried chicken is not a recipe for a healthy meal.