Quiznos Unreal Corned Beef Nutrition Facts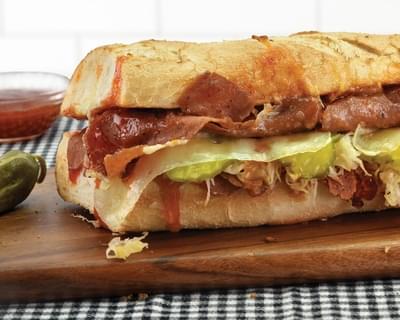 For a limited time, customers in Denver can get this vegetable-based corned beef sandwich. This sandwich is vegetarian and can be made vegan by omitting the cheese and dressing.
Quiznos Unreal Corned Beefs contain between 380-1240 calories, depending on your choice of sizes. Choose from the sizes below to see the full nutrition facts, ingredients and allergen information.
Updated: 11/15/2019
Currently Available Sizes
SHARE
Link copied to clipboard!