McDonald's Egg White Delight McMuffin Nutrition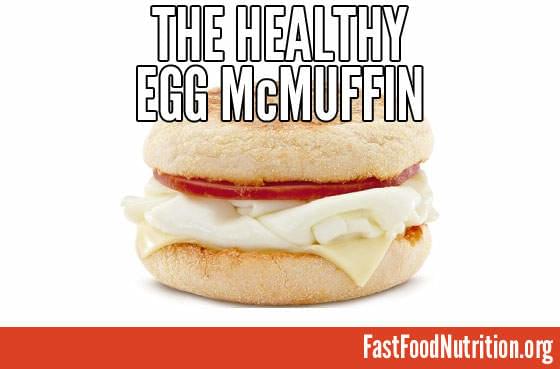 Eating a healthy breakfast at McDonald's just got a little easier. McDonald's has just released a healthier version of their popular Egg McMuffin sandwich, the Egg White Delight. As the name implies, the Egg White Delight is yolk-less, containing only egg whites. One other difference between the Egg White Delight and the standard Egg McMuffin is that the Egg White Delight is topped with white cheddar cheese instead of American cheese.
Does removing the yolk from the Egg McMuffin actually have a significant impact on the nutrition facts? It actually does.
The Egg White Delight has 17% fewer calories than the standard Egg McMuffin and contains 42% less fat. Even without the yolk, the Egg White Delight still manages to provide the same amount of protein that you'll find in the Egg McMuffin.
The Egg McMuffin isn't the only McDonald's breakfast option that is getting a yolk-less option. The McGriddles, Sausage McMuffin, bagel and biscuit sandwiches are all also being offered with egg whites.
To see the full nutrition facts for the Egg White Delight and McDonald's other egg white breakfast options, check out the links below:
Egg White Delight McMuffin
Bacon, Egg & Cheese Bagel w/ Egg Whites
Bacon, Egg & Cheese Biscuit w/ Egg Whites
Bacon, Egg & Cheese McGriddles w/ Egg Whites
Big Breakfast w/ Egg Whites
Big Breakfast w/ Hotcakes & Egg Whites
Sausage Biscuit w/ Egg Whites
Sausage McMuffin w/ Egg Whites
Sausage, Egg & Cheese McGriddles w/ Egg Whites