Get a free Beyond Meat Item at Carl's Jr and Hardees with Drink Purchase on Feb 3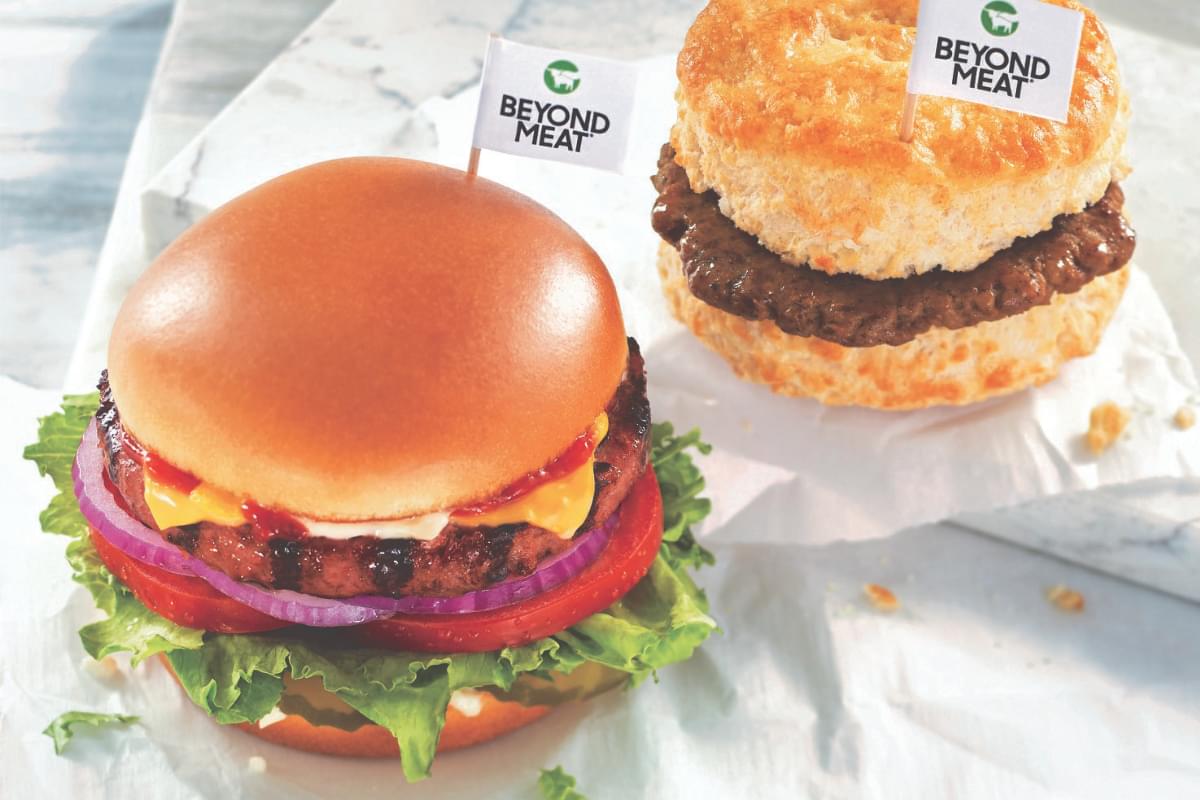 If you've been interested in trying a plant-based burger or sausage, February 3rd is a day to mark down in your calendar! For one day only, Carl's Jr and Hardee's will be giving away Beyond Meat products with the purchase of any large drink.
At Hardee's, you'll have your choice of a Beyond Thickburger, Beyond Breakfast Sausage Biscuit, Beyond Sausage & Egg Biscuit or a Beyond Sausage Burrito.
Meanwhile at Carl's Jr, customers will be able to score a free Beyond BBQ Cheeseburger, Beyond Famous Star with Cheese, Beyond Sausage Burrito or Beyond Sausage Egg & Cheese biscuit.
The free Beyond Meat item from Carl's Jr or Hardee's is only available on February 3, 2020. Each customer can get one free item. To take advantage of the free Beyond Meat deal, customers must simply order a large drink of any kind.
Beyond Meat makes their burger and sausage using 100% vegan, plant based ingredients including proteins derived from soy. While the Beyond Meat is vegan, most of these items come with egg or cheese, so the entire meal is not vegan.
These meat replacement products offer a great alternative to anyone who doesn't eat meat, but they are not necessarily healthier. For example, a Carl's Jr Beyond Famous Star actually has a few more calories than the beef-based Carl's Jr Famous Star® with Cheese.