Quiznos to Test Plant-Based Corned Beef Sandwich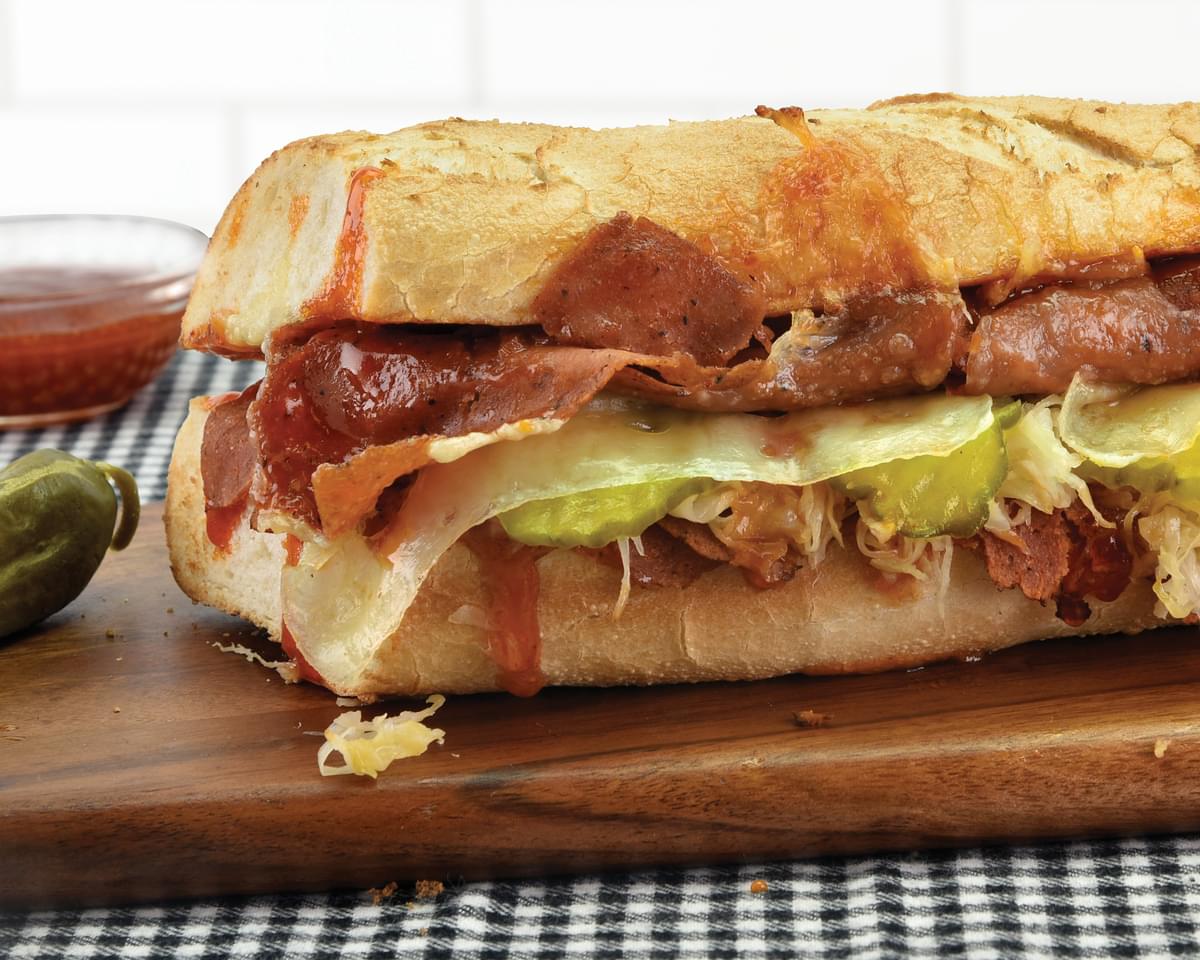 Quiznos is jumping into the meat-alternative game by testing a new plant-based corned beef sandwich. The new sandwich will be tested in the Denver market, and will feature a simulated meat product sourced from Mrs. Goldfarb's Unreal Deli. In addition to the plant-based corned beef, this Quiznos sandwich will also have Swiss cheese, sauerkraut, pickles and honey French dressing.
If Mrs. Goldfarb's sounds familiar, you might have seen them on the ABC show Shark Tank. Their "unreal" corned beef used in this sandwich is made from beets, chickpeas and other plant-based ingredients.
"Given consumers' growing desire for meatless options and the rise of plant-based foods, we wanted to test this modern twist on a deli classic here in Denver where sustainable green lifestyles are thriving," said Sheila Zimmerman, Vice President of Marketing, REGO Restaurant Group, owner of Quiznos. "Mrs. Goldfarb's Unreal Deli is a delicious alternative to traditional deli meat and a perfect brand fit."
The Quiznos plant-based corned beef sandwich will be available starting Friday 11/15/19 in Denver area Quiznos locations. If it tests well, look for this meat-alternative sandwich to expand into more markets around the country.