Burger King Ghost Pepper Nuggets Nutrition Facts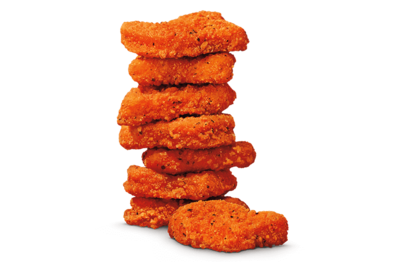 For a limited time, Burger King is offering super spicy Ghost Pepper Chicken Nuggets. BK is calling these hot nugs a "digital exclusive", which means you need to order them using the Burger King app. But we have a feeling that if you ask for them in the restaurant, they'll probably be happy to serve you up some Ghost Pepper Nuggets.
Burger King Ghost Pepper Nuggets contain between 204-407 calories, depending on your choice of sizes. Choose from the sizes below to see the full nutrition facts, ingredients and allergen information.
Updated: 10/4/2021
Currently Available Sizes
SHARE
Link copied to clipboard!