Zaxby's Nutrition Facts Are Here!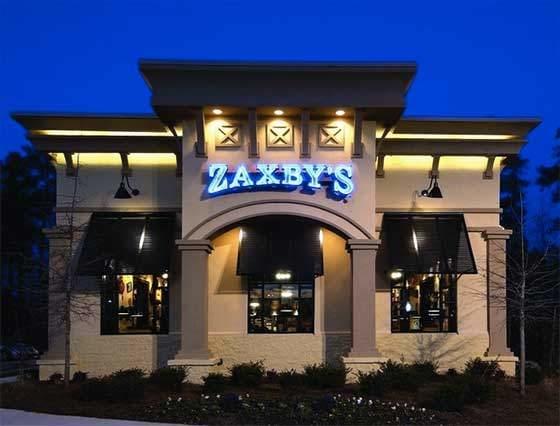 Once again, FastFoodNutrition.org is expanding! Our newest addition to the site is Zaxby's, a fast food chicken joint that operates primarily in the southeast US. Zaxby's offers wings, chicken fingers, sandwiches and salads.
Before any of you Zaxby's fans look at the nutrition facts, be warned that it isn't pretty! Not even the salads (or zalads as they call them) pass our nutrition test.
For example, a Caesar Zalad with Fried Chicken contains a hair under 900 calories (including dressing). But that's not even the worst salad on the menu.
That distinction belongs to the Zensational Zalad. This monstrosity somehow packs in 1165 calories! Add ranch dressing, and you're up to 1365 calories. To put that in perspective, this salad with dressing has more calories than you'll find in two McDonald's Big Macs and an order of fries!
You can browse the nutrition facts for Zaxby's here, or you can use our Zaxby's meal calculator to add up the nutrition facts calculator for an entire meal.