McDonald's To Make French Fries Healthier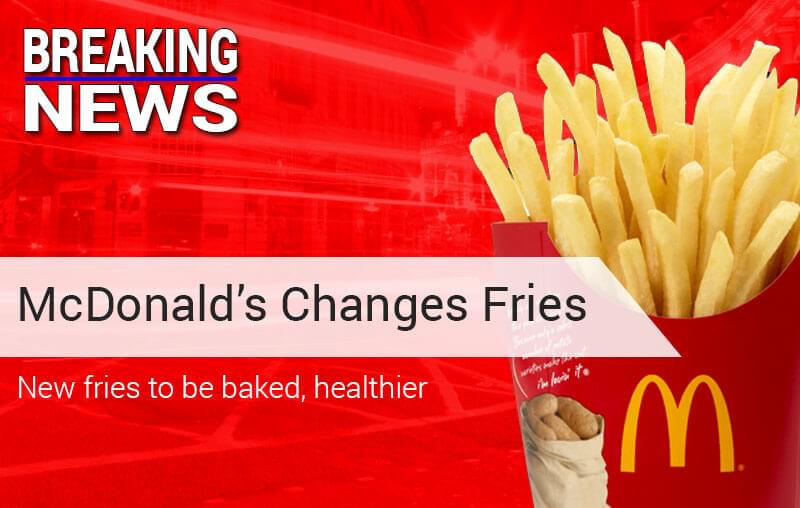 Are fries still fries if they aren't fried? According to McDonald's, they are. The Illinois-based fast food giant has just announced that they will start oven-baking all french fries. It's all part of an effort to improve the health of McDonald's food.
According to the company, switching from frying to baking will cut the number of calories by 40% and the amount of fat by 60%. But will this massive change in the nutrition of the fries be accompanied by a equally large change in the taste?
The McDonald's press release says that they think customers will embrace the new fries, especially when they learn how much healthier they are. However, the press release fails to mention if the fries taste the same.
To get our answer, we turn to France, where the new oven-baked fries went on sale a few hours ago. Jean Luc Lafleur had just finished lunch with his two sons at a Paris McDonald's when he spoke to a reporter.
"I come to McDonald's only for the boys. They like the fries." Lafleur said. "Today they would not eat them. I ate a few. They were very soggy."
Lafleur wasn't the only customer who left that Paris McDonald's disappointed. Another customer said the fries were "limp... like a wilting flower".
While it might seem shocking that McDonald's would change one of its most popular menu items, the change isn't completely unexpected. For several years, McDonald's has been working to improve the nutrition of its menu. Previous health-minded menu changes include Happy Meals with apple slices, grilled chicken McWraps and a new line of salads.
When it comes to McDonald's new oven-baked fries, the French don't seem to be lovin' it. But how will American consumers respond? We will find out in a few hours when the new, healthier fries go on sale on the east coast.