McDonald's Chicken McNuggets Happy Meal Nutrition Facts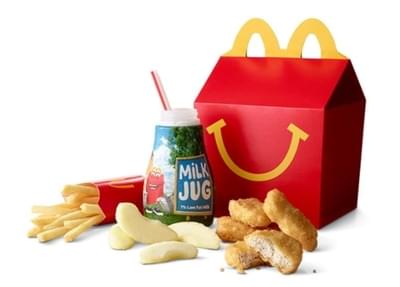 The McDonald's Happy Meal has been a long time favorite of kids everywhere. It includes Chicken McNuggets, french fries, milk, apple slices and a toy.
McDonald's Chicken McNuggets Happy Meals contain between 395-475 calories, depending on your choice of sizes. Choose from the sizes below to see the full nutrition facts, ingredients and allergen information.
Updated: 12/18/2019
Currently Available Sizes
SHARE
Link copied to clipboard!