Why is Starbucks Putting Olive Oil in Coffee? Oleato Drinks Explained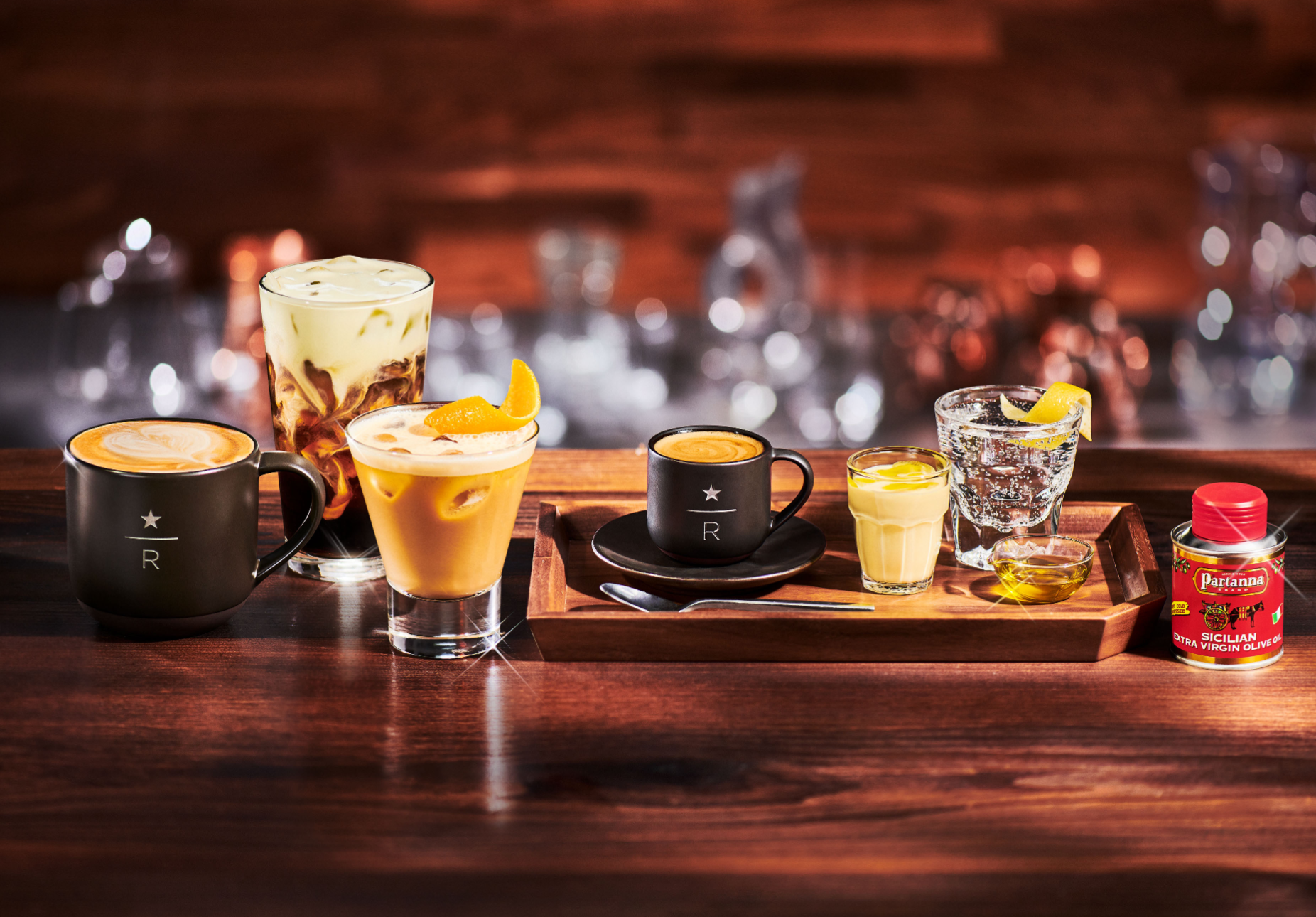 Olive oil in coffee? It might sound strange, but Starbucks is betting it's the next big thing. The global coffee giant has just released a new line of "Oleato" coffee drinks that combine their signature arabica coffee with cold pressed olive oil.
The idea for the Oleato olive oil-infused drinks came to Starbucks CEO Howard Schultz while visiting Sicily last year. During his visit, Schultz took part in the Mediterranean custom of drinking a spoonful of olive oil each day. He then wondered what it would be like to combine this custom with his morning coffee ritual.
"I was absolutely stunned at the unique flavor and texture created when the Partanna extra virgin olive oil was infused into Starbucks coffee," Schultz said. "In both hot and cold coffee beverages, what it produced was an unexpected, velvety, buttery flavor that enhanced the coffee and lingers beautifully on the palate."
Are there health benefits to adding olive oil to coffee?
Since the Oleato drinks aren't available in the US yet, we will have to take Schultz's word for it on the taste and texture of these olive oil coffee drinks. But is there a health benefit to adding olive oil to coffee?
According to registered dietitian Wendy Lord, olive oil has many health benefits, including reduced risk of cardiovascular diseases and Alzheimer's.
"Olive oil has significant amounts of monounsaturated fat, which has the ability to naturally lower 'bad' cholesterol levels and increase "good" cholesterol levels," Lord explained. "This eventually results in better heart health."
However, these benefits of olive oil don't require that it be consumed with coffee. You can get the same benefits by cooking with olive oil, using an olive oil-based salad dressing or simply drinking a spoonful of olive oil each day.
Lord did give us a few unexpected reasons to choose an Oleato drink. According to Lord, the olive oil in these drinks can help counter the acidity of coffee, which can cause digestive issues for some people.
The olive oil also slows down the absorption of caffeine. Lord tells us that this means "you can enjoy a steady and prolonged boost of energy and focus without feeling jittery or crashing."
Where can you find Oleato coffee?
The Oleato drinks are currently available at Starbucks cafes in Italy, including the Starbucks Reserve Roastery in Milan. They will also roll out to other select markets around the world this year, starting with Southern California this spring, and expanding into Japan, the Middle East and Europe later in the year. It has yet to be announced whether Starbucks will sell the Oleato olive oil-infused drinks across the US or if it will be limited to Southern California.
What are the Oleato drink options?
Starbucks has created a wide array of olive oil infused Oleato drinks. They are offering everything from iced coffees to lattes and even espresso martinis. At the Starbucks Reserve Roastery in Milan, customers can choose from the Oleato Caffe Latte, Oleato Iced Cortado, Oleato Golden Foam Cold Brew, Oleato Deconstructed and Oleato Golden Foam Espresso Martini.
At other Starbucks locations in Italy, a smaller range of Oleato drinks is being offered. At these locations, the Oleato range includes the Oleato Caffè Latte, Oleato Iced Shaken Espresso and Oleato Golden Foam Cold Brew.
What kind of olive oil is used in Oleato drinks?
Starbucks is using cold pressed Partanna brand olive oil, which is produced by Oleifici Asaro in Partanna, Sicily. It is made from the first cold pressing of the finest handpicked Nocellara del Belice olives, resulting in an herbaceous aroma and strong "pizzicante" fruity flavor.
How can I make an Oleato coffee at home?
If you're interested in trying Starbucks Oleato drinks, but don't live in an area where it is currently sold, you can try making one at home with this simple recipe.
Choose a good quality extra virgin olive oil, and a light roast coffee. If you're trying to get as close to the real deal as possible, go for the Partanna olive oil and Starbucks Blonde Espresso Roast that Starbucks uses in the actual Oleato drinks.
Brew your coffee using your preferred method, such as a French press or an espresso machine.
Add 1 to 2 tablespoons of olive oil per 8-ounce cup of coffee and stir well. You can also add some hazelnut syrup, demerara sugar, orange bitters or other flavorings if you like.
Choose a plant-based milk, such as oat milk or almond milk, and steam it until frothy. You can use an electric mixer or a whisk to create foam.
Pour the milk over the coffee and enjoy your Oleato drink!