Burger King Fry Burger Nutrition Facts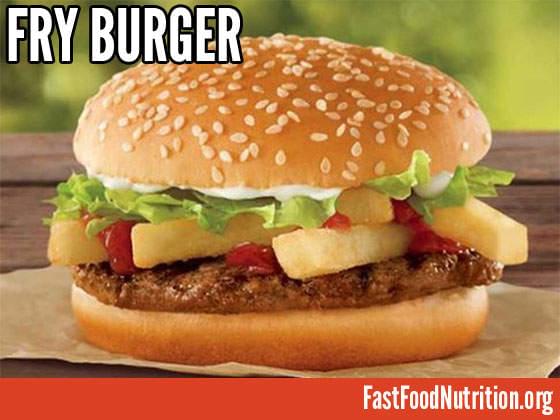 Love eating burgers and fries, but don't have the time to eat two different foods? Well, Burger King has a new product for you! It's called the Fry Burger and it answers the age old question "how can I get a burger and fries in my mouth all in one bite?"
As you may have guessed, the Fry Burger is a hamburger topped with a couple of french fries. It also has ketchup, mayo and lettuce on top. The Fry Burger is on sale now for the low low price of $1 and will be available as a limited time offer through the end of Fall.
What does eating this one dollar wonder mean for your nutrition?
Since the fry burger only has a few fries on it, you might not expect its nutrition facts to be that far off from a regular Burger King Hamburger. Unfortunately, that's not the case. The Fry Burger has a whopping 40% more calories than the regular burger and almost double the fat! It also has 32% more carbs and nearly double the amount of calories from fat.
Compare the full nutrition facts for the Fry Burger and the regular Burger King Hamburger by following the links below: