KFC Mashed Potatoes with Gravy Nutrition Facts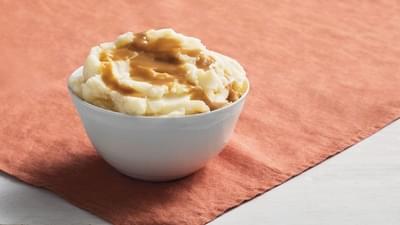 The nutrition facts below are for KFC's Mashed Potatoes with gravy. See nutrition facts for Mashed Potatoes without gravy.
KFC Mashed Potatoes with Gravys contain between 130-590 calories, depending on your choice of sizes. Choose from the sizes below to see the full nutrition facts, ingredients and allergen information.
Updated: 11/29/2019
Currently Available Sizes
SHARE
Link copied to clipboard!