Jimmy John's New Little John Subs Offer a Lower Calorie Alternative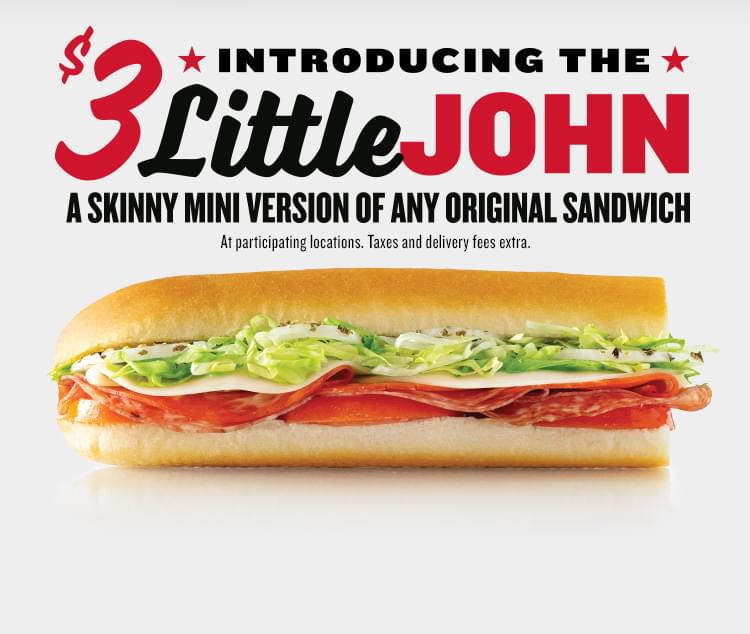 Exercising a little portion control at Jimmy Johns just got a whole lot easier. The sub sandwich chain has just released 6 "skinny" versions of their original sandwiches. Called "Little Johns", these new subs are shorter and thinner than the original versions, giving customers a way to get their favorite flavors in a smaller sandwich.
Little John versions of the Pepe (ham & provolone), Big John (roast beef), Totally Tuna (tuna salad), Turkey Tom, Vito (salami, capicola & provolone) and Gourmet Veggie Club (provolone & avocado) will be available starting today for $3.
For years Jimmy Johns has sold smaller subs called "Plain Slims", but as the name implies, these subs were generally quite plain, lacking ingredients such as tomatoes and lettuce. The new Little John sandwiches differ in this way, as they contain all of the same ingredients you'll find on their larger counterparts.
For complete nutrition facts, ingredients and allergen information for Jimmy John's Little Johns, follow the links below.